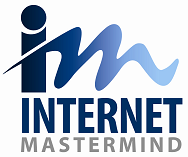 Internet Mastermind Sdn Bhd is a company that is involved in providing internet marketing education, search engine marketing & social media solutions and is in the app & web development businesses.
It provides training and education through books, home courses, seminars and training programs to help entrepreneurs all around the world to start their internet businesses. The company is involved in helping companies grow their existing businesses with turnkey solutions and consultations, including social media management for small businesses and search engine optimization.
The company's app has been seen in Forbes.com, Yahoo! Finance and The Business Journal.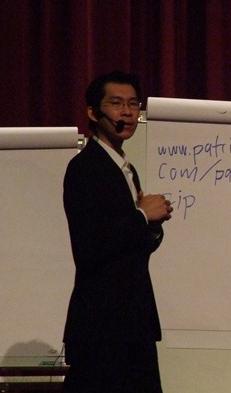 Internet Mastermind Sdn. Bhd. is founded by Patric Chan, an internationally-known internet marketing expert who understands how internet marketing works more than most self-claimed experts because of the results he generated.
As a matter of fact, he proved his credibility by accepting a 'challenge' to demonstrate his strategy back in 2006 for the well-known World Internet Summit Seminar and appeared in Yahoo and Google News. At the same time he's also the first Malaysian to be invited as a speaker among others who are mostly from the United States. In the demonstration, Patric showed how he generated over USD $36K in sales in real time within 3 short days.
This is shown on the seminar stage by selling digital products in front of over 200 live seminar audiences using just emails and webpages. To support the evidence that Patric has an internet marketing system that is duplicable, he demonstrated it again in Jakarta, Indonesia, 3 months later – live on stage as well.
Patric has been marketing online since 2003 – giving him the experience to build internet businesses in all sorts of niche markets like pets, women, games, education, software, electronics and many more.
He has also trained thousands of students today.
Patric Chan's other credentials:
• His testimonials range from ordinary people to Amazon.com's best-selling authors
• Invited to speak on the topic of internet marketing in over 11 countries – United States, United Kingdom, Australia, Malaysia, Singapore, China, India, Hong Kong, Thailand, Arab and Indonesia since 2005
• Has received an award from The World Internet Summit for demonstrating "The Live Challenge" where he took up the challenge to prove that he's able to make money from the internet within 24 hours
• His internet marketing products and courses have been endorsed and promoted by internet marketing gurus around the world – proving the quality and the value that he delivers
• Co-authored a book with other best-selling authors and successful entrepreneurs like Brian Tracy, Suze Orman, Zig Ziglar, T. Harv Eker, Robert Kiyosaki, Jay Conrad Levinson, Dr. Wayne D Dyer, Harvey McKay and so on.
• Responsible for helping a lot of local people to become successful internet marketers, starting their own online business today and impacted the internet marketing education industry locally
• Been featured in newspapers many times and business magazines
• Runs a real business with a physical office, corporation and a support team
• Patric's internet marketing seminar has been promoted by RHB Invest, a financial institution and on rhb.com.my
For free marketing tip and strategies, you can visit Patric's personal internet marketing blog at www.patricchan.com/website